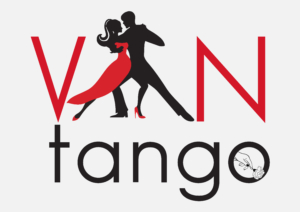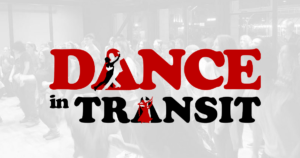 VANTANGO:  IMMERSION
MAY 1-5, 2023
PERFORMANCE WORKS, GRANVILLE ISLAND
5 DAYS OF IN-DEPTH TANGO!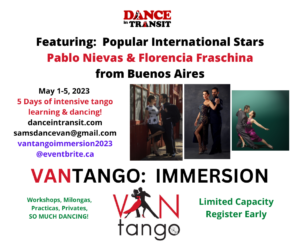 The concept for this tango immersion week is to delve deeper into the dance, the culture, and the music; to be able to come to a heightened place of understanding and confidence in our individual dance. We will be breaking down the building blocks of tango:  the walk, the embrace, the musicality, and the pause, while also giving students an in-depth study of the culture surrounding the dance to increase our understanding of tango as a way of life and feeling. We will take time to study these concepts, in the hope that they will have a lasting impression and impact, positively changing the way people dance.  This is the goal for this Tango Immersion.
TANGO DANCERS:
If you've been dancing for awhile and feel like your dance is not improving, if you've taken a lot of lessons and feel like your dancing is not getting better or you don't know if it can get better, if your understanding of what tango is about is sketchy, if your habit is to perform sequences in the dance without any feeling for the music, this week is for you.  If your dance feels uninspired, uncomfortable, or unsure, this immersive week is for you. If you want to discover adjustments to your dance that can propel you forward into a more relaxed and advanced dance, this week is for you. If you don't fully understand how to improvise, if you want your investment in tango to mean something, this is for you!
The aim of this week is to bring high-level training with complex concepts to Vancouver, in a focused, intensive workshop style, creating an authentic tango experience that is accessible in the Lower Mainland without having to travel to expensive festivals or saving up for a trip to Buenos Aires (although, of course, go to Buenos Aires when you can!).
The goal of this week is to give you a real, authentic tango experience in Vancouver, teach you skills that you can absorb into your dance practice, change the way you view tango, increase your understanding of the music, and send you on the road of a true tango dancer rather than a tango tourist.
You may want to bring along a notebook to record items the teachers suggest specifically for you and your tango practice.  There will be light snacks every evening, but we recommend you bring food if you're staying for the workshops and nighttime activities.  No alcohol will be served.
OUR TEACHERS:
Pablo Nievas and Florencia Fraschina have the experience and depth of knowledge from a lifetime of living tango in Buenos Aires and around the world, to impart the information you need to take your tango to the next level.  This lovely couple enjoyed working with Vancouver dancers so much at Vantango in November 2022 that they are excited to teach this intensive week of tango.
Pablo and Flor will be available for private lessons during the day, by appointment.  Email [email protected] to schedule your private.  $140/50 minutes for one person or one couple, payable in cash in advance of the lesson.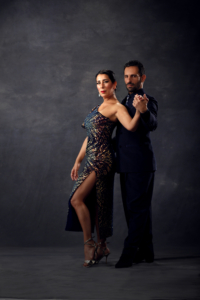 OUR SCHEDULE:
Monday, May 1
Workshop #1:  THE BEGINNING
This is the only workshop in this series designed for dancers who want to review and sharpen the basics and beginners who want to learn them.  You will learn to walk, embrace, perform ochos, and attend social dances.  The workshops on all other days are not designed for beginners; they require some knowledge of the dance and some technique.
6 pm – 7 pm:  Arrive, greet people, settle in, change shoes, stretch, drink, warm up
7 pm – 9:45 pm:  Three 45-minute sessions separated by 10-minute breaks
9:45 pm – 11:30 pm:  Sweatpants Practica with casual guidance from teachers, no dressing up, no cabaceo, DJ Pablo
Tuesday, May 2
Workshop #2:  THE HUG
Understanding the embrace; open, closed, salon; how to smoothly change from one to another; how to make yourself comfortable in the embrace of someone new; how to solve problems in the embrace.
6 pm – 7 pm:  Arrive, greet people, settle in, change shoes, stretch, drink, warm up
7 pm – 10 pm:  Three 50-minute sections separated by 10-minute breaks
10 pm – 11:30 pm:  Sweatpants Practica with casual guidance from teachers, no dressing up, no cabaceo, DJ Pablo
Wednesday, May 3
Workshop #3:  THE BABY STEPS
All About the walk:  foot position; how to keep abductors engaged while moving; adjusting length of steps; how to smoothly change from parallel to cross system; keeping movement fluid.
6 pm – 7 pm:  Arrive, greet people, settle in, change shoes, stretch, drink, warm up
7 pm – 10 pm:  Three 50-minute sections separated by 10-minute breaks
10 pm – 11:30 pm:  After two days of hugging, a Loosen Up Night!  Mini-lesson in Salsa & Bachata with Celina Villarroel Whiting, followed by Latin dancing with music from DJ MiXXX
Thursday, May 4
Workshop #4:  THE MUSIC
The music: how to identify tango, vals, milonga, different rhythms; how to adjust your movements to fit each rhythm; different attitudes created by different music styles; how to help your partner find the mood of the music.
6 pm – 7 pm:  Arrive, greet people, settle in, change shoes, stretch, drink, warm up
7 pm – 10 pm:  Three 50-minute sections separated by 10-minute breaks
10 pm – 12:30 am:  Milonga Numero Uno, DJ Susana Regis
Friday, May 5
Workshop #4:  THE PAUSE
How to understand and use all the parts of a song; how to dance every part, including pauses; how to slow down and speed up your tempo in the music to add interest to your dance; what to do in pauses; how to tell if you have time to do embellishments in pauses.
6 pm – 7 pm:  Arrive, greet people, settle in, change shoes, stretch, drink, warm up
7 pm – 10 pm:  Three 50-minute sections separated by 10-minute breaks
10 pm – 12:30 am:  Milonga Numero Dos with special performance & Musical guest, DJ Doug Brons
PRICES:  Per Person
Full Pass:  $275  All workshops, practicas, milonga + performances (best savings here!)
Each Day:  $75  (includes practica/evening activity)
Thursday Milonga only:  $25
Friday Milonga + show only:  $50
Monday Practica only:  $20
Tuesday Practica only:  $20
Wednesday Latin dancing only:  $10
OUR LOCATION:
Beautiful Performance Works on Granville Island
1218 Cartwright Street (next to the Granville Island Hotel)
Bus #50 stops at the entrance to Granville Island;  #4, #7, #14, and #84 stop at Fir and 4th Avenue, a short walk away.
Parking is free after 6 pm every day and before 11 am
Parking is $3/hour on weekends after 11 am and before 6 pm—pay attention to this for afternoon private lessons.  Pay for parking at parking machines onsite.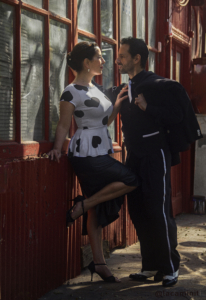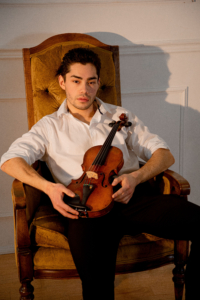 BIOS:
Pablo Nievas
Pablo started teaching tango in Confiteria Ideal in 1995. Since then, he has trained innumerable dancers and teachers who now disseminate and promote Argentine Tango throughout the world. He has developed a revolutionary teaching technique known as Common Sense Applied to Body Biomechanics, the culmination of his thirty years' experience with tango and physical training.
In 1994, Pablo won the championship organized by "Casa Blanca" of Buenos Aires, being selected from more than 100 dance couples. For many years, he has been giving private lessons to tourists and Argentinian students of all levels. He operates a dance school in Buenos Aires, holds events, and has recently opened a totally renovated tango house for visiting tango students.
Florencia Fraschina
Born in the city of Mar del Plata, like many Argentines, Florencia grew up listening to tango and watching her grandparents dance. At the age of 20, she went to study in Buenos Aires; there she changed nightclubs for milongas, and she learned to dance with old milongueros and milongueras who reminded her of her grandparents. This marked her with a philosophy of life that she knew how to embrace. She sought to progress and took classes with teachers Raúl Bravo and Cacho Dinzel.
At 20, Flor worked in tango shows in popular tango houses such as "La Cumparcita," on the corner of Chile and Balcarce, "Bar Sur," also in San Telmo, and "Restaurante Sur," in Barracas. Florencia performed exhibitions in different halls and milongas of Buenos Aires, with renowned orchestras and singers, such as Alberto Podestá, Alberto Morán, Oscar Ferrari, Alfredo Belusi, Juan Carlos Godoy, and Jorge Valdéz. She was also invited to take part in tango shows in various events organized by the Casa Rosada, in the presence of the then president of the Argentine Nation, Carlos Saul Menem. In the '90s, she also graduated from the Ernesto de la Cárcova Higher School of Fine Arts.
During the next 20 years, she decided to dedicate her professional life to visual arts, and the upbringing of her two children, but she never stopped frequenting the milongas. Three years ago, she resumed her professional activity in tango with partner Pablo Nievas, renowned dancer and teacher with vast experience. Pablo trained Florencia in the practice and teaching of his technique, and together they founded the Tango Frenesi Porteño School in the neighborhood of Caballito, in Buenos Aires.The school and residence is dedicated to teaching tango dance, organizing practices, and receiving tango people from all over the world. www.florenciafraschina.com
NOTES:
Limited capacity per venue limits
We will attempt to balance roles, but cannot guarantee it
Workshops are suitable for all levels except ONLY Monday includes absolute beginners
No refunds but transferable up to one week before the event
Prices in CAD + taxes
Respect teachers by arriving 15 minutes before each workshop
Please observe tango etiquette
Follow the line of dance
Be aware of your space and don't intrude on others
Move while music is playing to keep the flow of the dance
VANTANGO COMING SOON!
Our goal is to expand our tango community by introducing new dancers to this engaging dance and provide an exciting tango experience for tango community members who want to get the most out of their dance experience & practice.
Our featured teachers are a combination of excellent dancers, lauded performers, and experienced teachers. They are invested in the quality and growth of our local tango community and truly want to improve the dance skills of their students.  They are internationally popular and admired.
Our teachers will be attending the milonga to dance with people, and talk about tango traditions and music. Vantango promises to be a total tango experience!