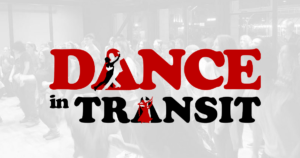 Into the Fall 2022
We loved working with Queen Elizabeth Theatre and Vancouver Civic Theatres so much that we want to extend the outdoor summer events and move indoors.
Co-presented by Vancouver Civic Theatres, Dance in Transit presents:

Salsa vs Bachata
7:30 – 10:30 pm, Friday November 18
The Salon at QET (enter off Hamilton Street)
Lesson at 7:30 pm from Nina Perez
Dancing until 10:30 pm with music from DJ MiXXX
Cash bar will be open
Register in advance on Eventbrite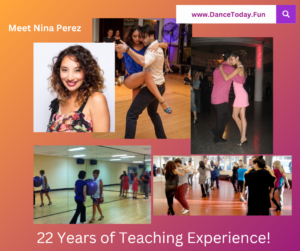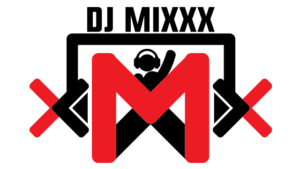 Tickets:
https://www.eventbrite.com/e/dance-dance-dance-pop-up-latin-dance-classes-tickets-414997768497?aff=DIT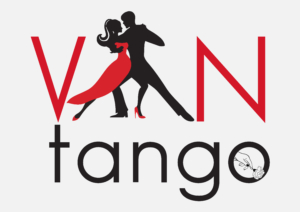 SAVE THE DATE!
November 4, 5, and 6, we will be hosting a Vantango weekend, featuring some of the world's best dancers & teachers!  Stay tuned to @danceintransitvan for more information.
vantango2022.eventbrite.ca to register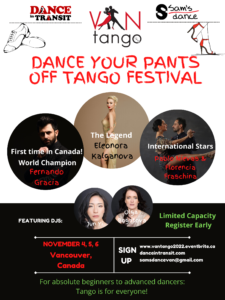 VANTANGO COMING SOON!
Our goal is to expand our tango community by introducing new dancers to this engaging dance and provide a post-Covid tango experience for tango community members who have been anxiously awaiting a chance to dance again.
Our featured teachers are a combination of excellent dancers, lauded performers, and experienced teachers. They are invested in the quality and growth of our local tango community and truly want to improve the dance skills of their students.  They are internationally popular and admired.
Our teachers will be attending the milonga to dance with people, and talk about tango traditions and music. Vantango promises to be a total tango experience!