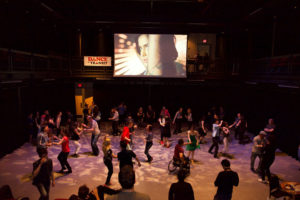 Join us for Vancouver Pride Society's East Side Pride in Grandview Park on Commercial Drive!
We will be there from 2 – 4 pm to warm you up with some Zumba with Juliana Oliveira and a mini-lesson in salsa dancing!
Partner dancing is about connecting heart-to-heart and that connection is gender free–there are leaders & followers–everyone can be either or both.
We'll be dancing on grass so don't bring your fancy dancing shoes!!
BE YOU!