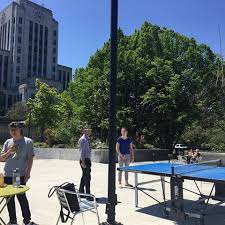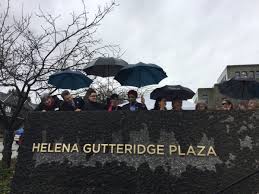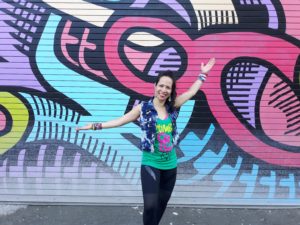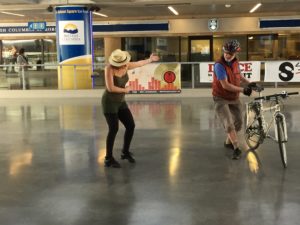 Join us for for outdoor dancing on this beautiful new plaza nudged up against City Hall.  It has a stunning view of the North Shore and mountains–what a backdrop for dancing!  You can enter the Plaza off Yukon, just up a flight of stairs.  It's above street level.
Maira will warm us up with Zumba
Tonight, we're featuring BRAZILIAN SAMBA MOVES from Simone!
Music to dance samba and other Latin styles from DJ MiXXX
Simone is from Brazil and has decades of experience in teaching many dance styles.  You will love her joy at passing on her knowledge to you.
Sponsored by: